Crash Party is an audio visual live coding set of performances and a playful exhibition about creative error. The exhibition is open from 19:00-1:00 from May 11-13.
Line-up:
127oiseaux + z0rg
azertype + Ralt144MI
AFALFL + Ralt144MI
Ralt144MI + z0rg
VJBlind
Links
Flyers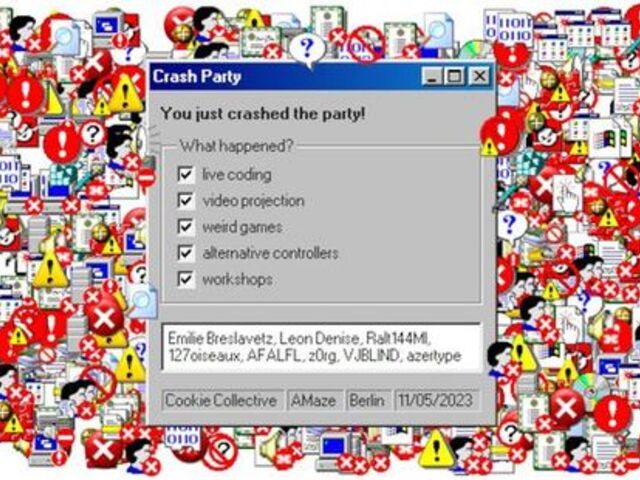 Party Series
Crash Party is a part of Cookie Party.