8/25/22, 11:16 PM |
by v3nom
Ticket Sale open:
Great news everyone! We opened up the ticket sale and you can now get your ticket for Deadline 2022 and reserve your spot on our guestlist!
First Seminar announcement:
We're proud to announce the first Seminar of Deadline 2022:
Reverse engineering Amiga demos for fun and profit (by Bartman / Abyss)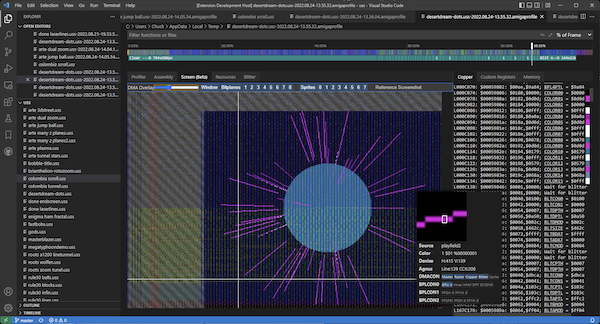 Amiga hardware is so versatile. Have you ever wondered how all the fantastic effects in your favorite demos came about? Take a trip down memory lane and join Bartman/Abyss on a technical deep dive as he introduces a fun new tool that will help you uncover the secrets behind the most iconic demo effects.
Btw. we still have free seminar spots, so contact(@demoparty.berlin) us if you want to present sth. :)
Website + Compo-Rules updated:
Check out the updated general information and compo rules on our website. New and noteworthy:
Clarified available Retro Hardware
Updated compo PC specs
No pure AI pics allowed in our gfx compos
Stay tuned for more news and announcements to come! We're looking forward to partying with you!