Russia, bear on the streets, balalaika, vodka and … demoparty DiHalt. 4-5-6 January, winter, snow, country house, traditional competitions, the standard platform pc / amiga / c64 / zx.
diplomas to the winners,
remote participation,
online voting,
and beer for all!
Links
Отель Country House / Кантри Хауз
поселок Новинки, Береговая Ул., д. 104А
607635 Богородский, Нижегородская область
Russia
Flyers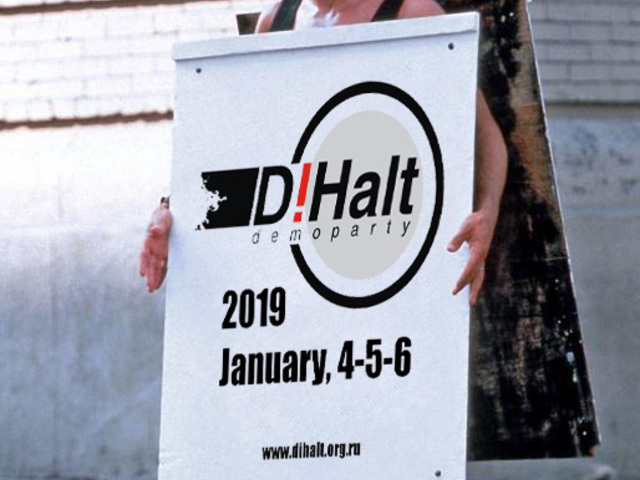 Party Series
DiHalt 2019 Lite is a part of Dihalt.