Russia, bear on the streets, balalaika, vodka and … demoparty DiHalt. 4-5-6 January, winter, snow, country house, traditional competitions, the standard platform pc / amiga / c64 / zx.
diplomas to the winners,
remote participation,
online voting,
and beer for all!
Links
Nizhny Novgorod Stadium
Ulitsa Betankura 1А
603159 Nizhnij Novgorod, Nizhegorodskaya oblast'
Russia
Flyers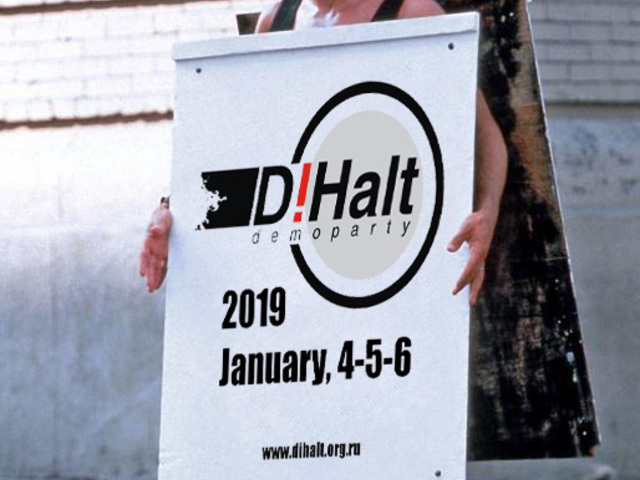 Party Series
DiHalt 2019 Lite is a part of Dihalt.